Crop Establishment Under Pressure – South East Farmer – Matt Ward
Posted on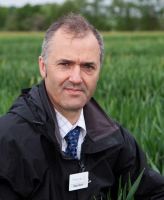 As the wet weather continues it is important to consider what impact this has had on the rotation and have a plan for the spring to prevent any further necessary losses.
Matt Ward, services leader, with Farmacy believes now is the time to stop and consider how to make the best of a difficult situation and avoid impacting not just on the 2020 harvest but also that of 2021.
We have to face facts that soil in many areas are already very delicate – and cannot be travelled on without causing long term damage, and even by the spring soils may not be in any better condition.