Less is more for Cultivations - CPM - Will Sharpe, Alice Cannon
Posted on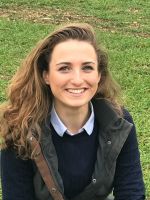 Preparing land for potato planting will be tricky in many areas given the wet winter.
With the spring planting period approaching, many growers, especially those in areas worst affected by heavy winter rainfall, may well be wondering how land can be prepared in time.
This year more than ever, patience will be vital when it comes to spring cultivations, says Lincolnshire-based agronomist, Will Sharpe.
"Working any soil when it is too wet is likely to create problems, notably compaction, that will restrict crop growth and could take years to rectify."